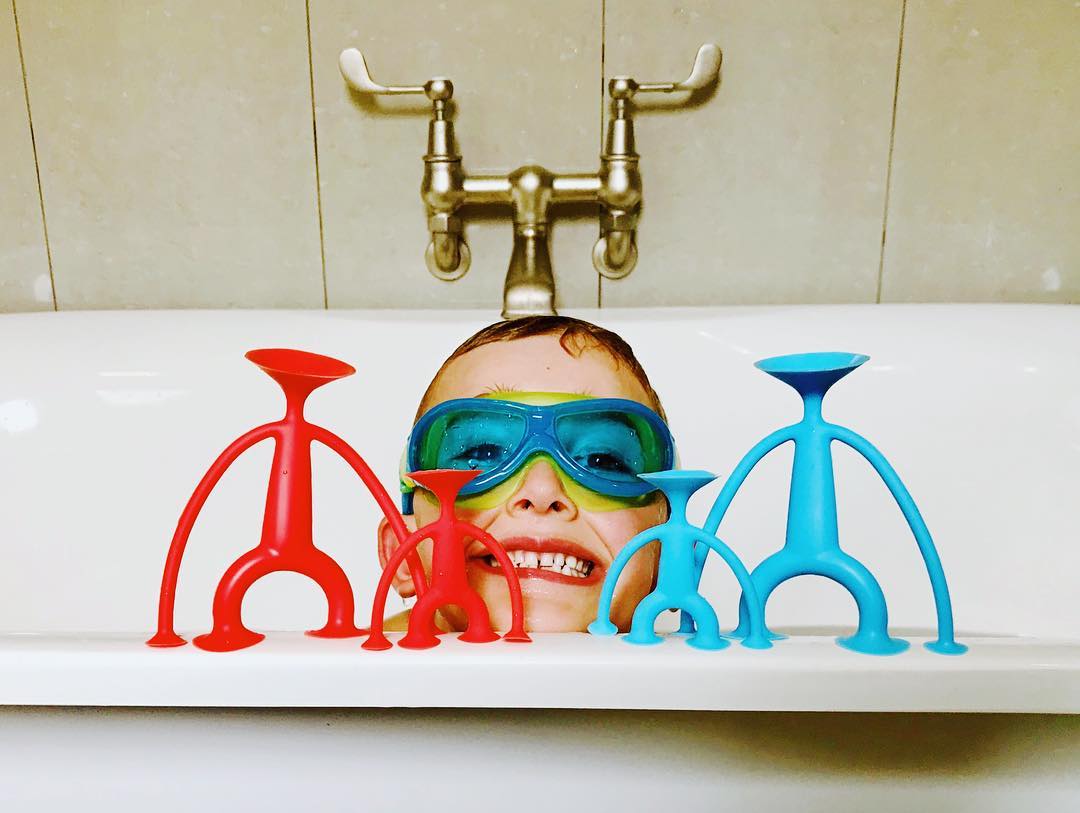 The Oogi family is a quirky, stretchy toy from Swiss design house Moluk. The child in the goggles is our youngest, Mani. 
You've probably worked out already that he's a fun lover and a creative child. Now six, he doesn't play on phones, consoles or tablets. He's a more of reader and writer who loves to draw and paint. He loves his cartoons too and enjoys the Paw Patrol / Ben 10 type of toys, but we've also been really keen that he plays with toys that stretch and work with his imagination. To this end, wooden and sensory toys make up a fair amount of his play time. 


We bought the Oogi family for him as a bit of a "stocking filler" type present and he's really fallen in love with them. The stretchy, sticky, slightly weird family are right up his street. We've a lot of tiling around the house too so he's plenty of places to stick them. So here's an unboxing of sorts! Mani's been absolutely loving these toys since unwrapping them last week - he takes them in the bath and shower every day. Great to see a 6-year-old boy more interested in making shapes and his own fun with toys like this rather than sat with his face glued to an iPad!
We also bought him a couple of toys from Candylab which he also adores - but more about that another time.
---